I'd bet your water wasn't getting past the raw water impeller if the housing gasket was leaking, takes a good deal of pressure to force water past the vanes in the pump.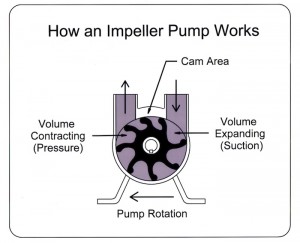 Where water gets into the exhaust valves is if you don't have the rubber flappers, when you cut back on the throttle the water from your trailing wakes can run up the exhausts to the manifold and flood up over into the actual exhaust valves.
Even with heavy flow the water should still follow its normal path down out the exhaust tube.