The overflow hose was exactly where Chopp said it was, under the rear seat. (Thanks Chopp!) I finally got around to installing the rear port sac. Let me start off by saying I am not usually a DIY'er but this seemed pretty straightforward and it was. Found the overflow hose and heated it with a hairdryer to remove it from the fitting.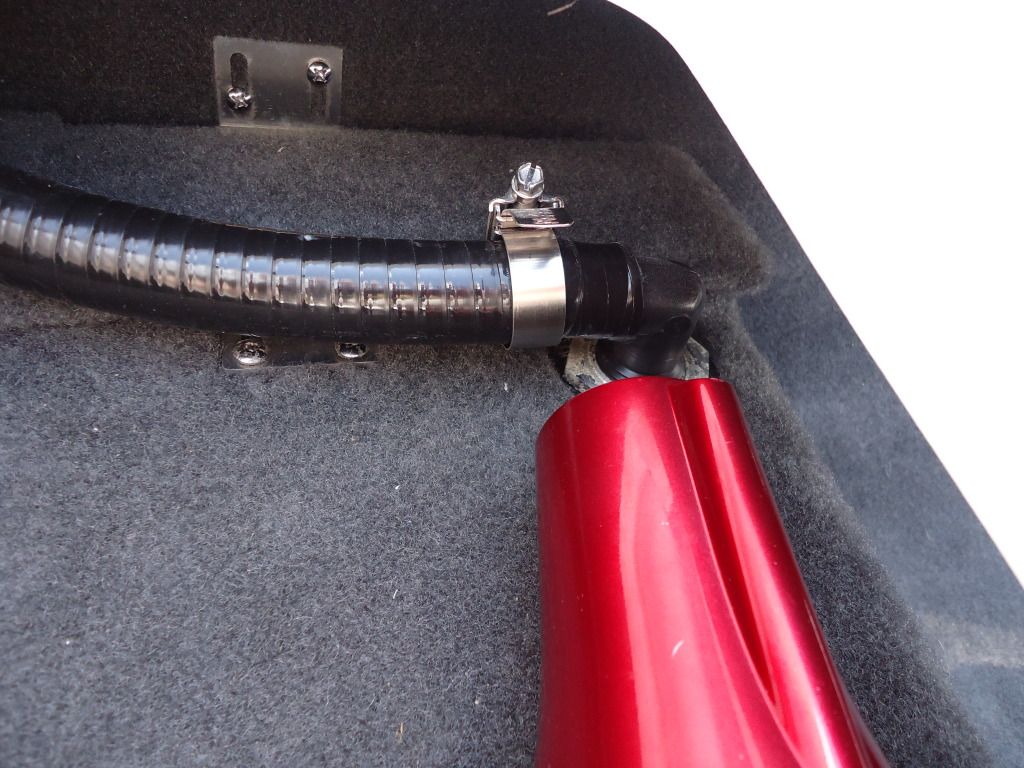 The directions and Roonie's thread show this to be a straight fitting. On mine it's an elbow.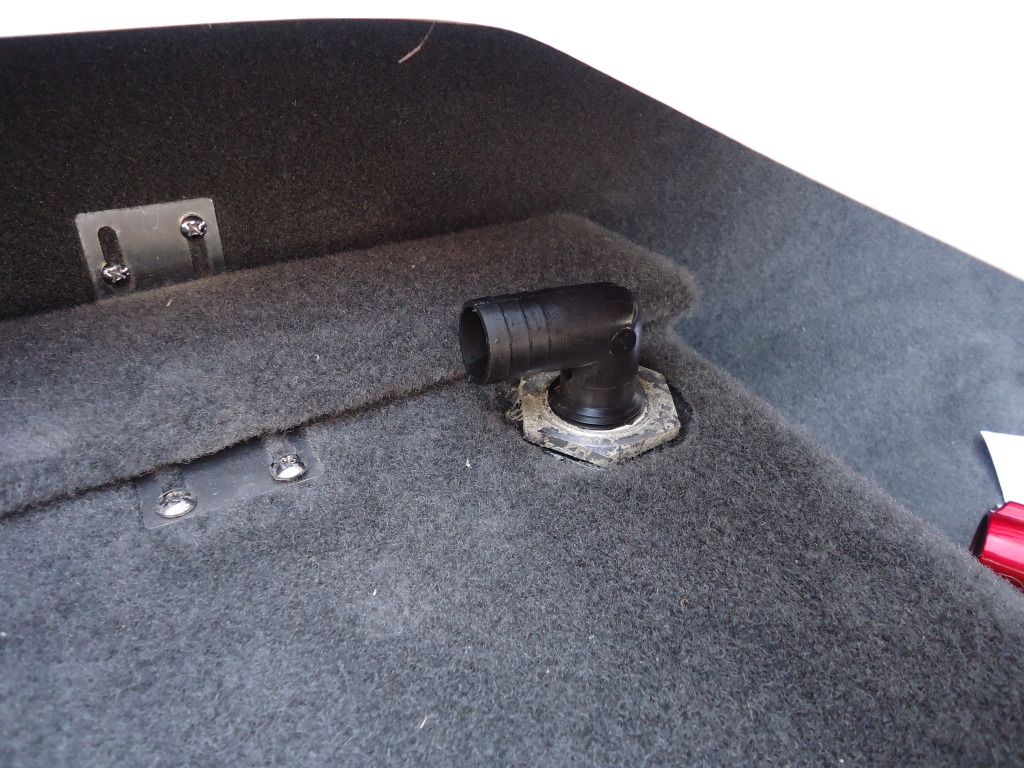 While the overflow hose was still warm from heating I put the new elbow on it and connected it to the top port of the 455# sac in the rear port locker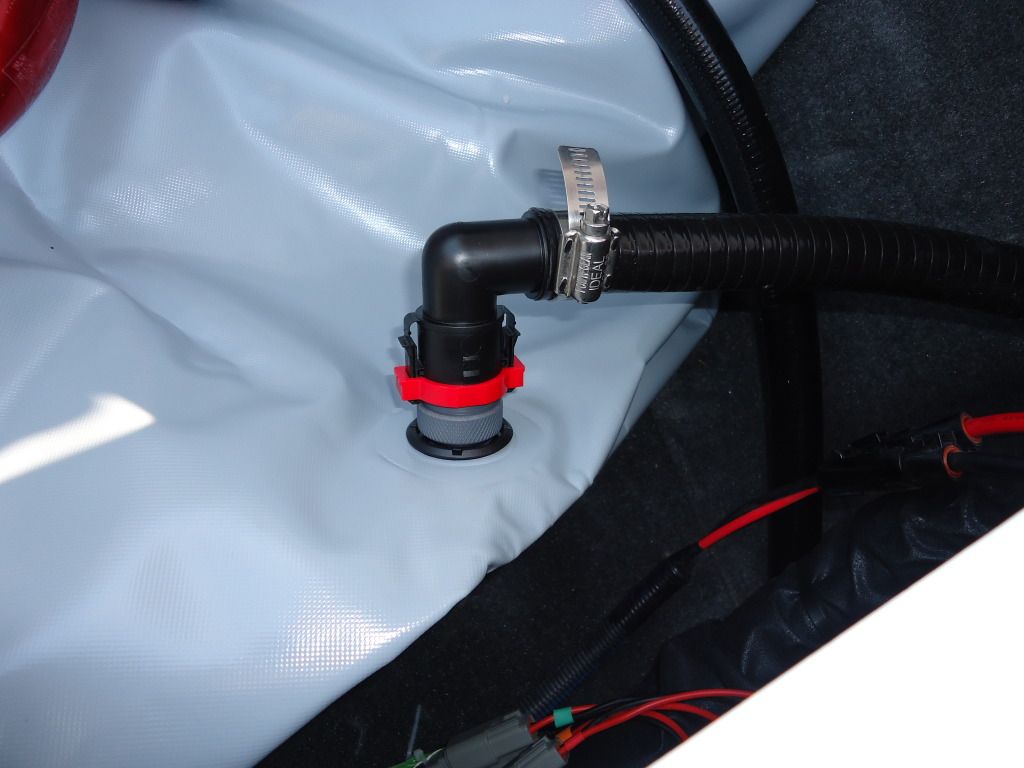 The hose from wakemakers was 5 feet long. Measured it and ended up trimming off 22 inches total.
Heated one end of the hose and put the adaptor on then clicked it onto the bottom port of the bag. It had some kind of little snap clamp which I took off and used a regular hose clamp.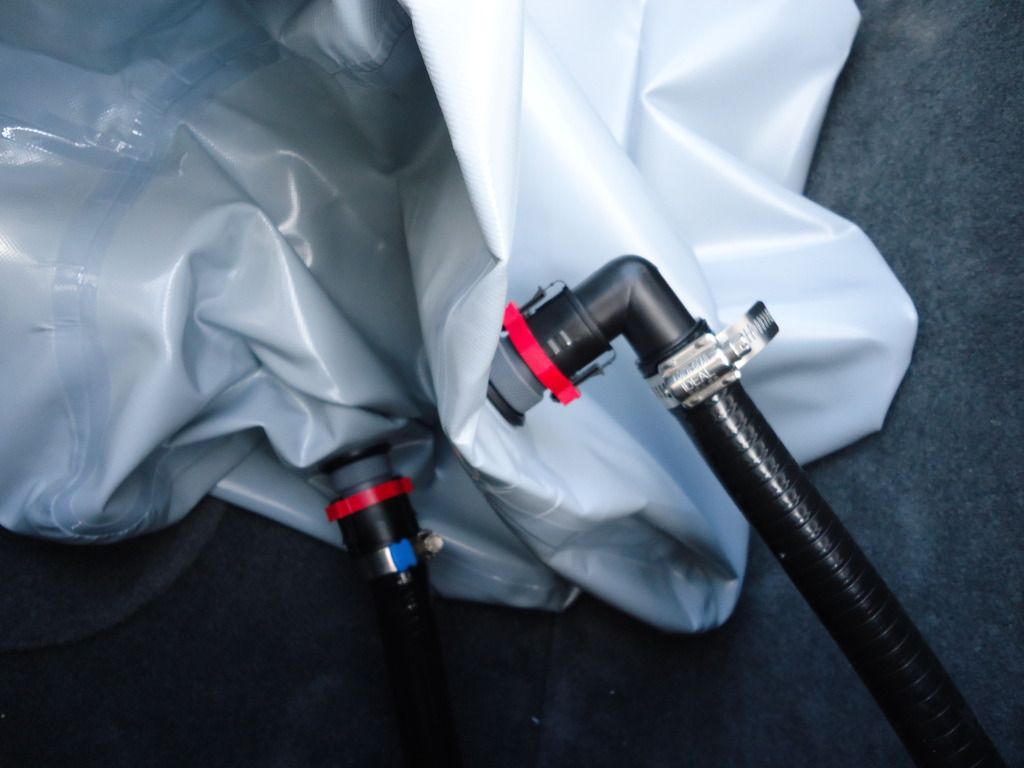 Since the old fitting from the overflow of the hard tank was an elbow like the new one, I just left it on. The hose slid right onto it without heating which made me a little concerned but I left it and put the hose clamp on.
Took it out for a test run and sure enough it leaked a little at that spot. Came back in and replaced it with the elbow from wakemakers which required heating of the hose to get it on the new elbow so I knew it was snug. The new elbow was a little difficult to screw in. It kept wanting to go in on an angle and not go in very far. I did use thread tape and got it as straight as possible. Still wasn't in very far but was snug.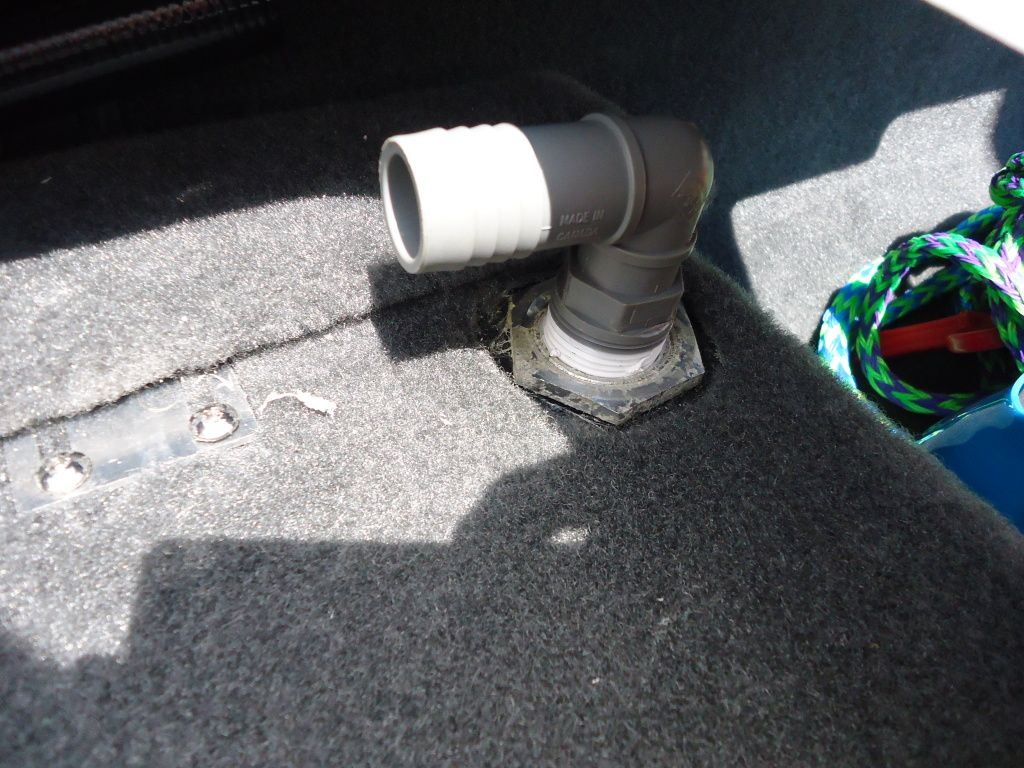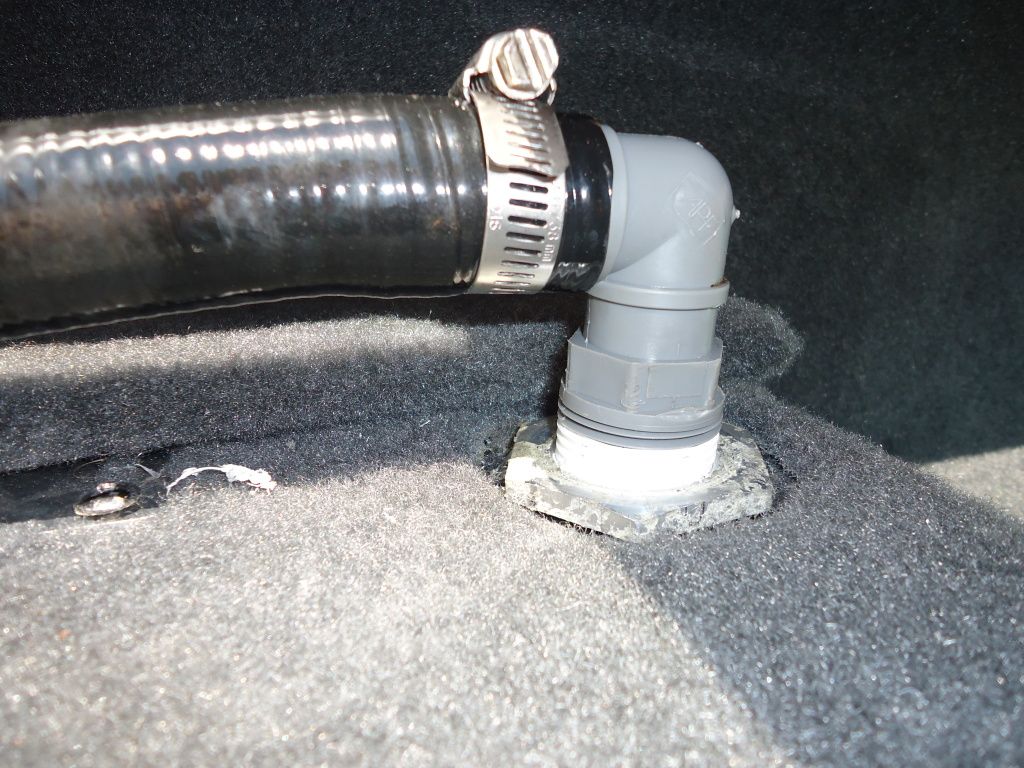 Took it out again and thankfully no leaks.
I didn't fill it all the way because I wasn't sure I would be able to close the hatch. And the end result. (Also had kgb and port hard tank full, surf tab down and 9.8 mph)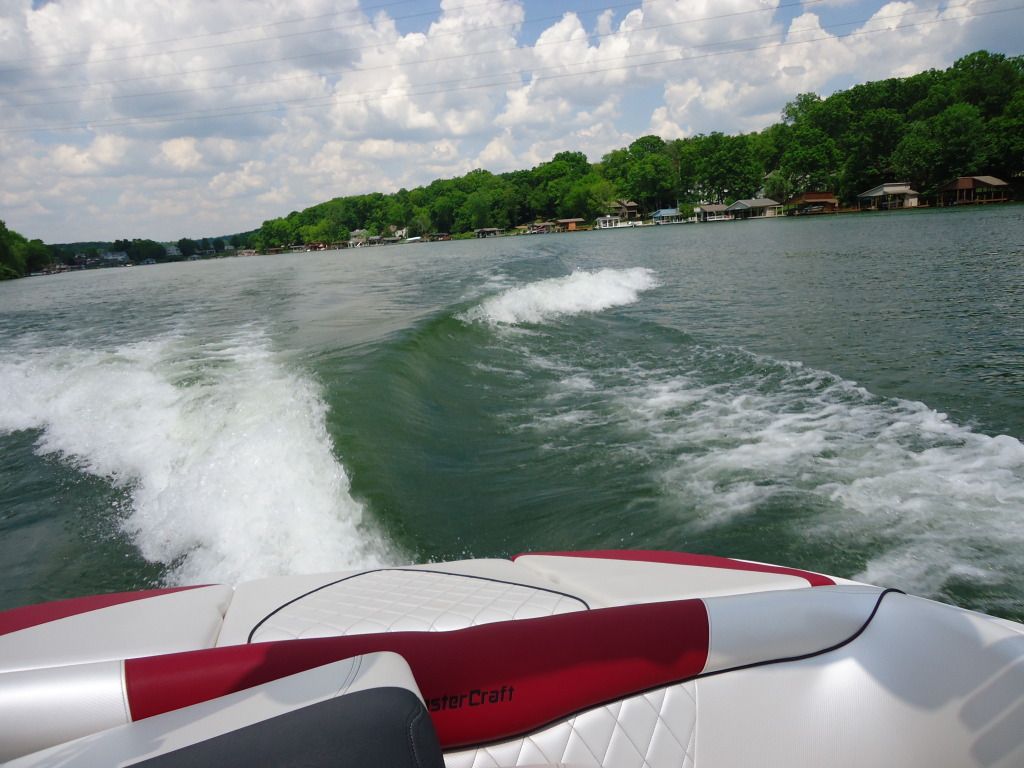 Then I put a tube sac on the surfside under the seats with about half full (normally holds 370#) and put another sac in the bow with about 250# (750# bag) Filled those with a tsunami pump. This was with just me in the boat so should be pretty good with people on board.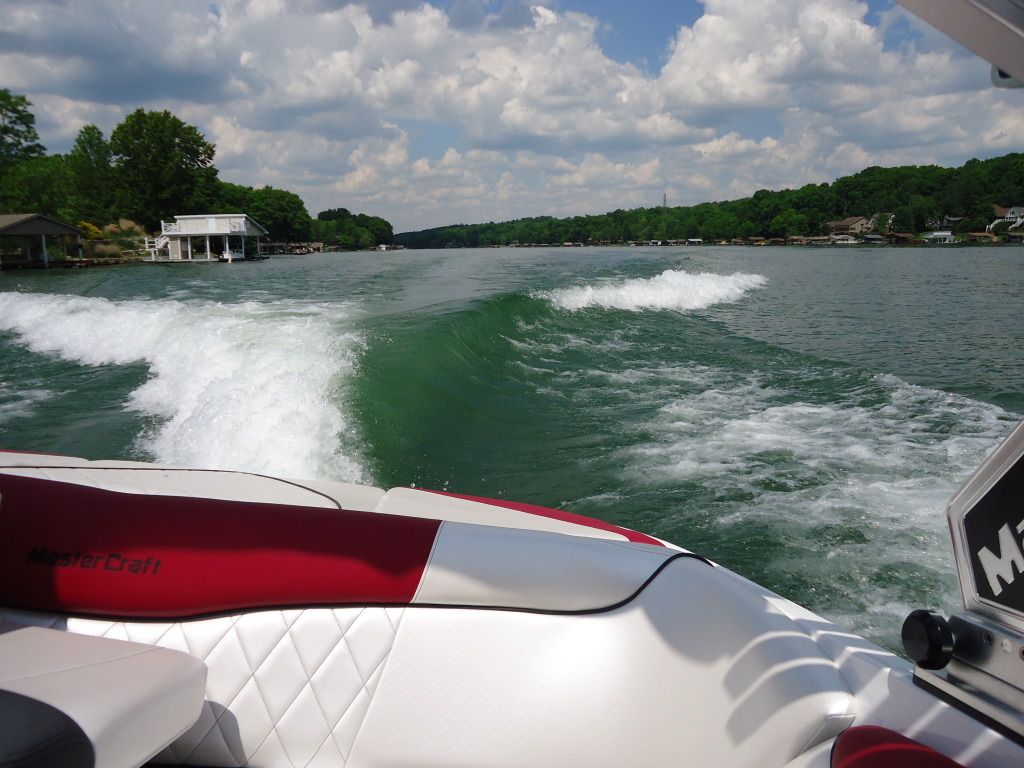 Next time out I'm going to fill the tube sac completely and put about 500# in the bow sac. The locker sac doesn't want to drain all the way but I think it may have been due to the angle of the boat in the water. I'll see if it drains any better when level on the trailer next time. I'm sure any of my fellow non-DIY'ers can do this too.