08-21-2013, 05:58 PM
MC Master Poster

Join Date: Sep 2008

Boat: 2008 X45 Switch L18

Location: Canada

Posts: 17,197
Quote:
Originally Posted by
MACK0092
First post, new to me 2001 x star 330 LTR, 700 hours, clean, 750's in the lockers, 300 ski locker, 400 in the walkway, 400 under port seat, 300lbs of lead under bow seats. Tow vehicle 2013 jeep jk unlimited 4 inch lift, 37's, re geared (obviously), winch etc. This pic was taken before my annual trip to long lake in Maine, other then that the boat doesn't get towed. I live on the water in MA so the x-star stays in the water most of the summer.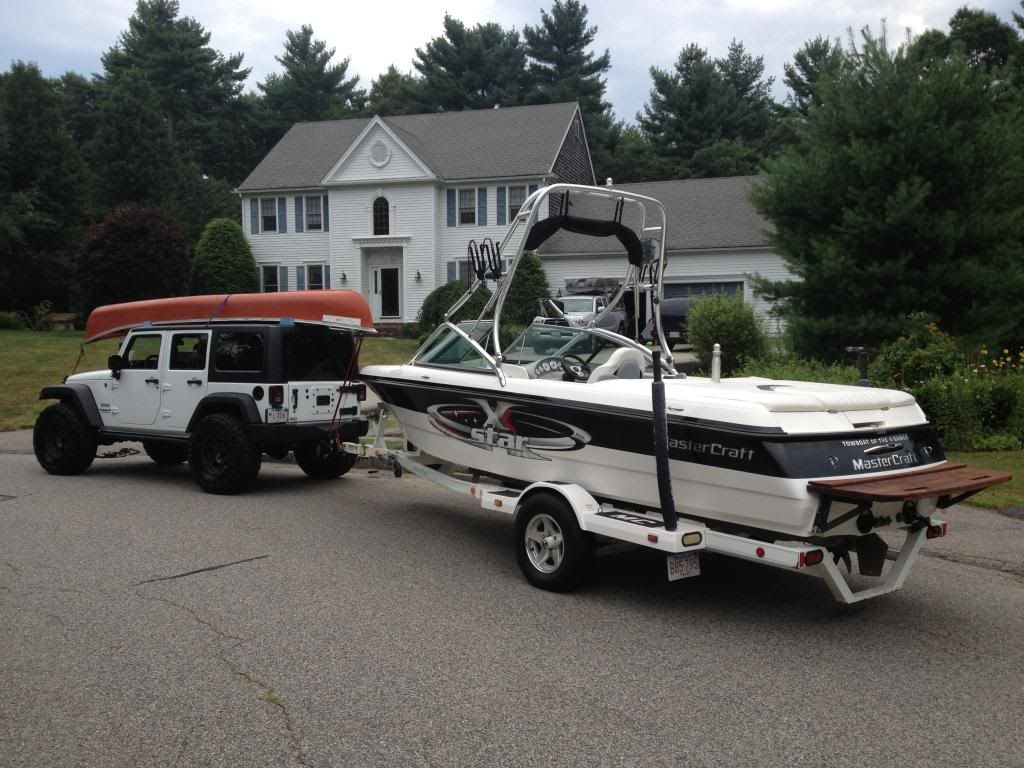 Great looking set up. That's a crap load of ballast in that Star. What's the wake look like?